What We Do
Reputation, Longevity – 34 Years and Going Stronger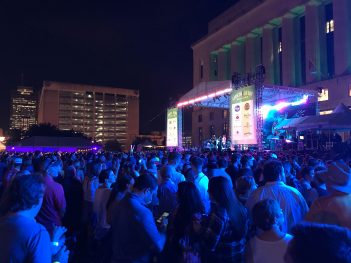 A well-known and respected legacy, Rock Solid Security is the most trusted, "go-to" event security company in Music City. Since its inception in 1983, our locally owned and operated security staff has earned an impeccable reputation as being the preeminent leader in entertainment security, crowd management and event staffing for the Nashville and middle Tennessee entertainment industry.
In fast-growing, boomtown Nashville, the need for security services has exploded. Security protection bars are higher than ever, requiring top-trained security guard personnel for performers, audiences and entertainment venues, as well as businesses, campuses and facilities in need of an experienced and dependable security company that knows safety inside and out.
Our tenure in the most widely acclaimed city of music has provided us with an unmatched understanding of Nashville's infrastructure. That, along with a unique local perspective, gives us an exclusive edge in security guard services. Rock Solid Security is proud to say it continues to dominate and secure that province with full service security systems for the simplest protection needs to the most complex.
A fully licensed, bonded and insured security company, we meet all state and national security requirements for armed and unarmed personnel protection.
OUR APPROACH
"POLITE BUT FIRM"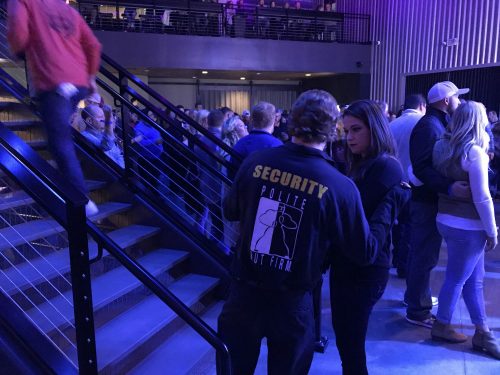 After more than three decades in the security services industry, Rock Solid Security continues to garner both regional and national praise from Nashville's elite music industry, concert promoters and sporting events for our "Polite But Firm" style. This approach to protection utilizes a unique combination of firm, friendly and non-confrontational techniques that our security measures have come to be known for and widely respected.
With over 75 years of combined security guard experience, Rock Solid Security supervisors are the driving force behind our success in the security business. Our leadership staff remains up-to-date on event security staffing, equipment and techniques by regularly attending cutting-edge crowd management conferences and security training programs. This ongoing education ensures that we deliver the best security service at all times and in all places.