Security Training
S.T.A.T (Security Training Academy of Tennessee) Training Classes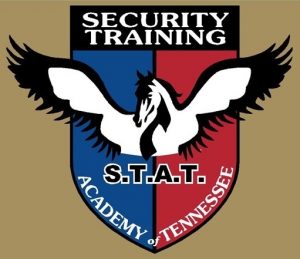 A division of Rock Solid Security, S.T.A.T. provides a variety of in-house security training and certification classes.
Courses include:
OC Spray and Baton ASP
Electronic Control Devices (Taser)
Armed Guard
Tennessee Handgun Permit
Hand Gun Retention
Un-armed Guard
Identifications
Basic Self-Defense
Self-Defense for Women
and more.
For more information on class schedules and pricing, please call 615.254.4357.